September/October Links
Interesting stuff from September and October, 2023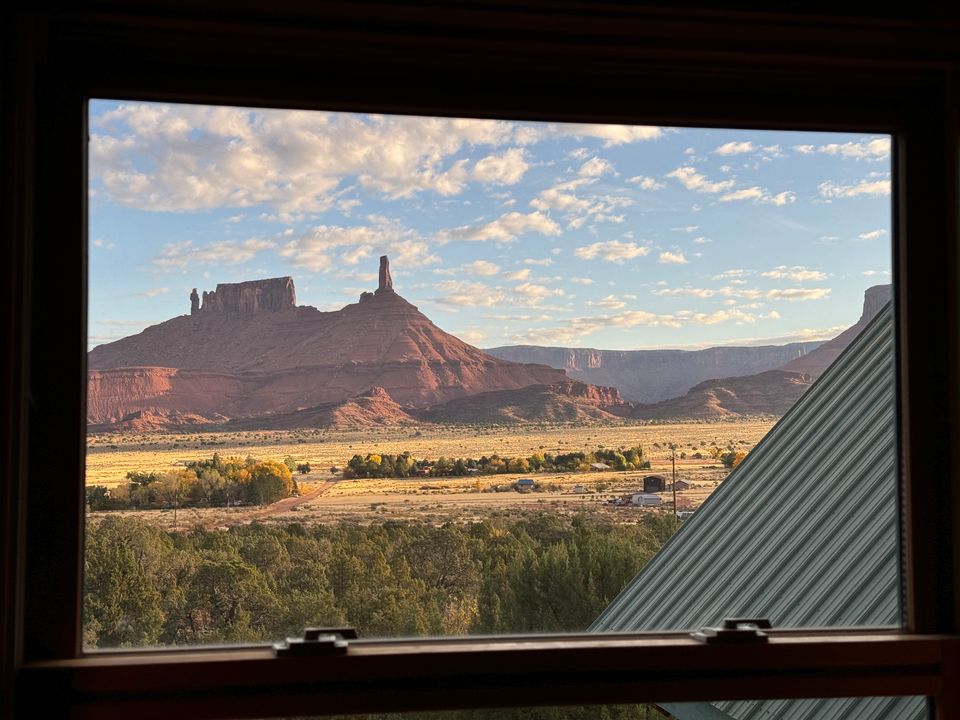 We're staying in a remote valley 45 minutes from Moab and every day we get this cowboy western view out of the window. I resolved to try to climb that big solitary tower, Castleton, in a few weeks.
At first I wasn't sure if I liked this place. It's quiet. So quiet that it makes you self-conscious. What little traffic there is tends to run by the mountains on the far side of the valley, so there's barely any artificial noise. Few of the plots of land around our five acres are developed. It's as if you're intruding on something/someone when you crunch the pebbles on the driveway or slam the door too loudly.
But, very slowly, being here is quieting down all the tumult in my own mind, and it's growing on me.
From the past couple months
From me:
The Navalmanack [Link]. I treat this like Aurelius's Meditations and peruse during thoughtful moments. Recommend reading with coffee.
The Ballad of Pecos Hank [Link]. A profile of my favorite storm chaser.
New Prada collab [Link]. Bringing fashion to orbit.
Mental models for product managers [Link]. There's usually a framework for any given situation.
Solar punk as the new futuristic aesthetic [Link].
Omens of exceptional talent [Link].
The Taliban's Intercontinental Hotel [Link].
Ukraine's counteroffensive at three months [Link].
Extreme closeups of everyday objects [Link].
Norwegian F-35A takes off from a Finnish highway [Link].
Case 63 [Link]. An exceptional podcast.
A pilot's view from the office [Link].