September links: Psychedelia, Zuck, LARPing trauma
Interesting stuff from September, 2022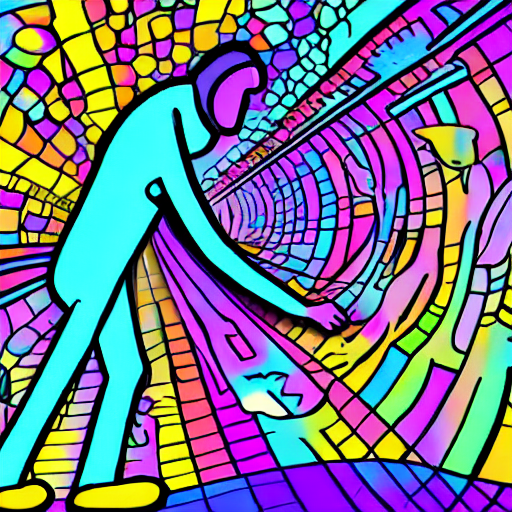 Hello from Austin, Texas! We made it here after driving almost 1300 miles from Salt Lake City. We broke up the journey by crashing in Santa Fe, New Mexico, for a week, where we rented an Airbnb on a six-acre commune outside of town. We also hit up Meow Wolf which was one of the most impressive art installations I've seen in my life. It's like a psychedelic and immersive version of the Sistine Chapel. Just...see what I mean:
Good stuff from the last month
Everything Everywhere All At Once was fantastic. There seem to be many movies about multiverses, lately. EEAAO was goofy, wild and also set deep emotional hooks. While it dealt with a lot of zany complexity, it kept focus on the fraught relationship between a mother and daughter and the tense, inner-workings of a marriage. It was especially good in the wake of plane-watching Dr. Strange: The Multiverse of Madness which was a rambling trash-heap and didn't really even really feature "the multiverse" apart from a single scene in which the characters crash through a few realities!
Some Shetland ponies wearing sweaters (tweet)
How Putin's war changed Moscow for one Russian correspondent.
Here's a delightful, weird short about a space dog:
Mark Zuckerberg on Joe Rogan's show. I'm now less dead-certain that Zuckerberg is a lizard-person masquerading as a human. Notable to me was that Zuck said "fuck" on at least one occasion during the interview. Somehow, I didn't think that was in his androidy parlance. He's also, apparently, into practicing mixed martial arts and hydrofoil surfing. In this, he spoke about the need to do physical activities that require absolute focus to take his mind off of work to feel replenished, psychologically. I actually really relate to that. Still, I couldn't shake the feeling that a lot of his responses to Rogan's pointier questions about content policing and the toxic nature of social media were coached by his PR team.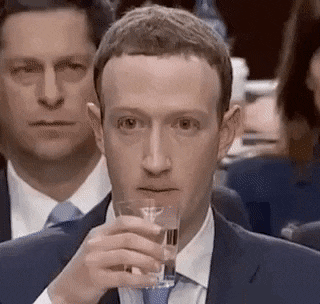 Background on the Google-built chips for video transcoding and the chip war going on more generally between big tech companies.
"What's really at stake here is controlling the product road map of the semiconductor companies."
Big Robert Eggers fan here. He did The Witch, The Lighthouse, and recently, The Northman. The Northman is now on my list of top five movies of all time. It's visually-stunning at every turn. This scene with Björk is a good example of the vibe:
A very cool webzine about business stuff (via my pal Andrew):
Puts things into perspective, yeah. (Tweet via Casey Newton)
Manufacturing moving away from China.
A nice throwback to Windows 95 featuring Matthew Perry and Jennifer Aniston (via Annie Rauwerda)
Internet explorer 1.0 ad (also via Annie Rauwerda):
Just a beautiful site that had me teary-eyed within two minutes:
A Scottish home that's been continuously occupied for over 500 years.
One of the weirdest things I've ever seen (via my pal Greg):