Around the world with "Guru"
Stories from the C-130, C-17, HJT-16, and more
Available on: Spotify, Apple, or Google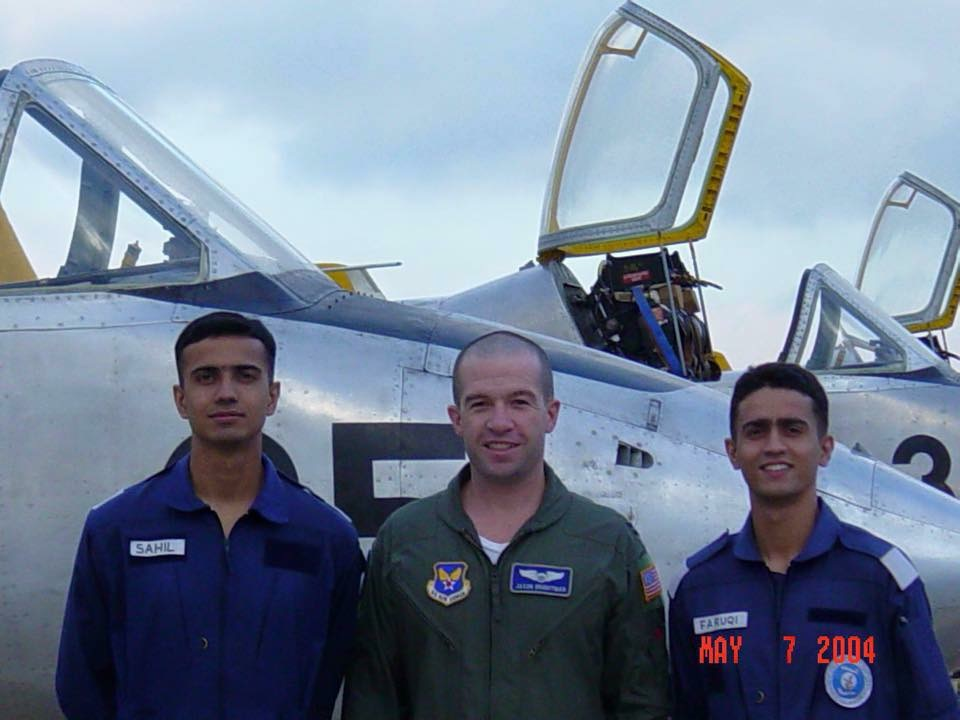 Aviation episode
Lieutenant Colonel Jason Brightman is a former US Air Force pilot with one of the wildest careers I've heard of. He also happens to be my flight instructor, bringing me up to speed on the Cessna 172. Jason and I were put together by chance (and by COVID) at our flight school. Ordinarily, he flies for a major airline, but found himself with a whole lot of time on his hands during the summer when coronavirus almost completely shut down travel. So, he started teaching, as is his habit. His military pilot students nicknamed him Guru.
Jason initially served with the Army's First Infantry Division combat engineers before transitioning into the Air Force, but he went through pilot training with the Navy. This guy's spent time with essentially every branch except Space Force—although, we could have just not gotten to that story yet. He's full of them.
While in Iraq, Jason and his team cleared the way for American and British tank battalions, who came rushing through Kuwait during the famous 100-hour ground war in 1991.
After pilot training, he flew the C-130 for a tour. But then he took an instructor pilot exchange with the Indian Air Force, where he trained a cohort of pilots that would go on to fly planes like the Sukhoi 30 - known by NATO as the Flanker C. One student would even be shot down in operations near Pakistan, yet end up in a Pakistani tea commercial. More on that later.
Jason then flew combat operations in a C-17 in the Iraq War, delivering Humvees, and ferrying racks of wounded US soldiers to safety.
As if this was not enough action, he then took an opportunity with the US Central Command's intelligence unit and spent a lot of time in Kabul, Afghanistan, trying to patch together alliances against the Taliban. We talk about all of this and more.
References
Hogs in the Sand, Buck Wyndham: https://www.amazon.com/Hogs-Sand-10-Pilots-Journal/dp/1646631609
Ghost Wars, Steve Coll: https://www.amazon.com/Ghost-Wars-Afghanistan-Invasion-September/dp/0143034669
Pakistani tea commercial featuring downed Indian Air Force pilot, Abhinandan Varthaman: https://twitter.com/VishnuNDTV/status/1102871131197980672?s=20