Climbing Mt. Baker
Easton Glacier route, August, 2023
Listen on Spotify.
The long string of glaciated, volcanic peaks that form the Cascade Range never fails to get my imagination going. The "American Alps," as the North Cascades are called, are partially a byproduct of repeated, cataclysmic explosions stretching back millennia. High on mountains like Baker, the smell of sulfur on the air is a constant reminder of the landscape's impermanence, with another massive geological event lurking around the corner.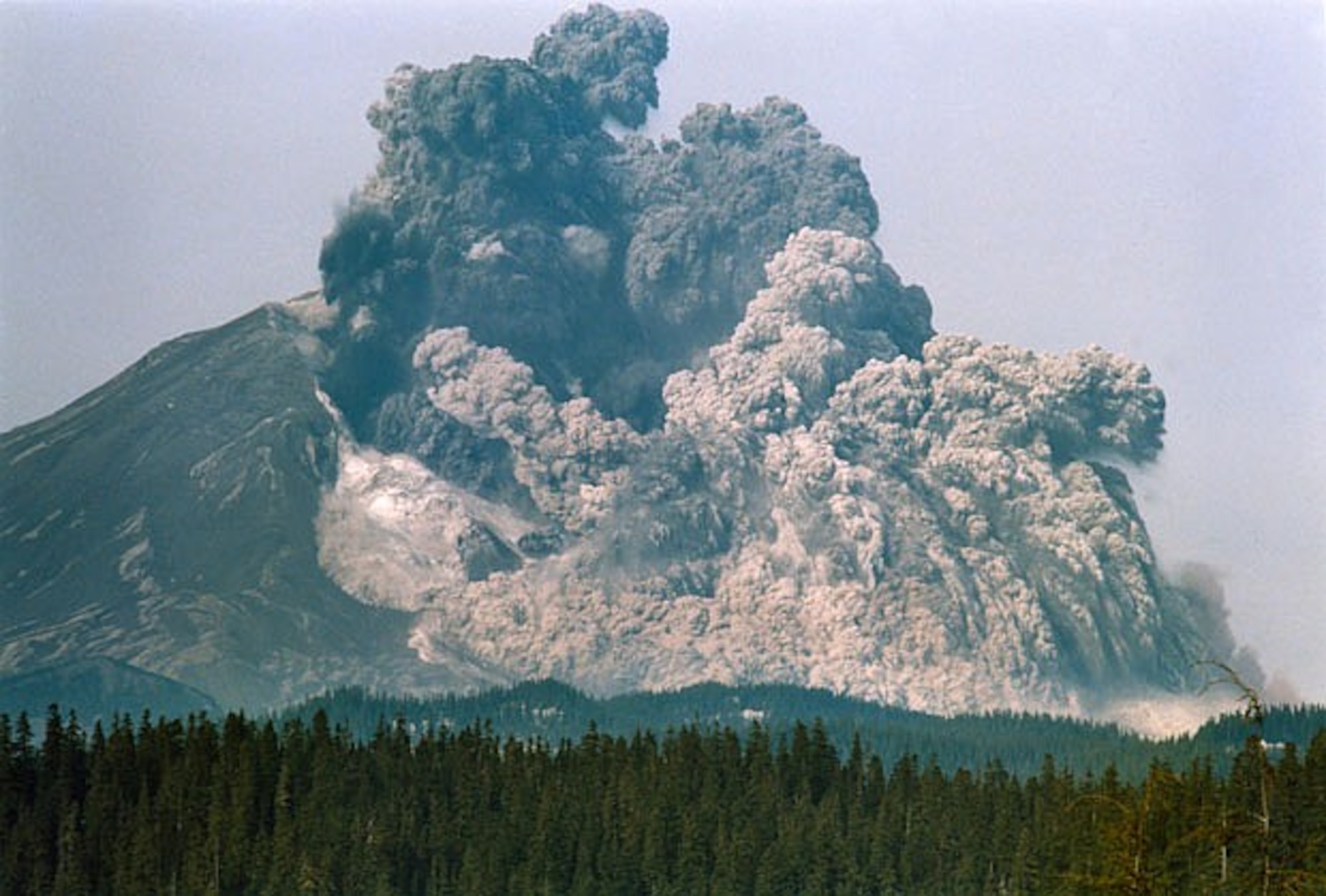 Since I'm still new to glacier travel, I signed up for a three-day, guided climb of Baker's Easton Glacier route through RMI.
We met for a gear check at Bingham Park in Sedrow-Woolley, Washington, where I'm happy to say I didn't have to make any emergency gear purchases. I caught a ride with a couple of my fellow climbers, Jeff and Karl (both software engineers at Lockheed Martin), to the Park Butte trailhead about 45 minutes away. The crew gathered up again and started up the trail without much fuss.
If mountains have a vibe, Baker's was "quiet stoner" compared to Rainier's "Type-A caffeine addict drill sergeant." It was a welcome relief. The crowds were massively thinned out, the vert-gain-per-day was about three or four thousand, and we had two nights in large, comfortable tents, rather than a noisy wood box covered in tar. My guide Henry said the key reason for the fast-paced Rainier regime is that the mountain aggressively tries to kill you when the sun comes out, especially later in the summer. The threat of Baker shedding rock or ice in the afternoon just isn't as high, so the timetables are much looser. For instance, were able to "sleep in" until 3:45am for our summit push.
With the Easton Glacier, you're looking at about 7,000 feet of total gain from Park Butte Trailhead, a summit elevation of about 10,780 feet, and a total distance of approximately 14 miles out and back.
The views really start to open up when you get to the Easton Glacier's moraine and you can stare down into its ancient path. Enormous gouts of water run down the center of this valley, forming massive, dirty waterfalls.
One of the other perks of going guided is that tents are waiting up there for you. RMI and a few other guide companies maintain outposts at Sandy Camp all summer. My tentmate, Warren, and I shared a roomy three-person Trango tent that had been thoroughly tied down to minimize wind noise.
The drawback to this luxurious semi-permanent setup is that the local mice and rats know you're coming and have evolved into the Navy Seals of their species when it comes to getting at your food…or excrement. We were issued bear canisters with locking lids and instructed to keep as many of our snacks and filled poop bags inside of them as possible. It's a little weird having those two items side-by-side in a small space like that, even with all of the packaging and barriers.
Our guides judged that the next day would be the best weather window for a summit, so rather than spend the entire second day reviewing glacier travel skills (as the original itinerary had us doing), they decided to do mountain school on our first day, summit the next, and return home the third. This was totally fine by me, as I wasn't really feeling a full day of self-arrest practice.
After reviewing crampon travel, arresting, and walking on rope teams again, we broke for dinner. No one is paying me to say this, but Gastro Gnome freeze dried meals are a huge step up in terms of quality. I was actually excited to eat my rigatoni.
After dinner we all wound down, watched the sun set on the Puget Sound, and went to sleep around 8pm.
The next morning, I realized that something had bored a hole in the netting of our tent and into my backpack to get at the finished can of tuna there. It was a dumb mistake on my part; the guides were not exaggerating. Other folks in camp said that mice had been running up and down their tents all night.
We began our trek by headlamps, but since it was already 4:30am or so, we quickly switched them off. The morning dawned with shades of pink over the Easton. I think the beauty of the sunrise was made more dramatic by all the smoke in the air from a nearby wildfire that had grown overnight.
We hoofed it across the Easton's large patches of solid, blue ice, and I paused once in a while to peer into some of the small boreholes liquid water drilled into various places.
The hike up the glacier is spectacular. The grade is rarely more than 20-25 degrees on the lower sections, letting you cruise at a solid pace without tiring too much. At breaks, we watched the soft light of the morning sun glow up Mount Lincoln and Colfax, which stand out like daggers on the skyline.
The smell of sulfur increases in intensity as you approach the crater's edge at about 9,500 feet. We saw these foul plumes of steam belched upward like the exhalations of some sleeping giant. The last eruption was recorded in 1843 and I read that it gave local officials another scare in 1975 when it dramatically ramped up its heat flow making the steam vents go wild.
The "crux" of the route (if you can even call it that) is the Roman Wall—a steep, gold-colored feature that you have to scale to get to the summit plateau. The medium here is a kitty-litter mixture of tiny, yellowed pebbles and ice. It can be a little tricky to navigate, but just requires some focused footwork to get through.
The summit itself is a nub on the next plateau. Standing on top, you can peer down into the crater, which I found to be one of the most awe-inspiring views of the trip. The Sherman Crater is surrounded by a thick hanging glacier that makes whole place look primeval and hostile.
After photos, we grabbed a quick snack and began our descent back to camp, skating through the sun-softened snow. We had a much better view of the Easton in the full daylight, with its crevasses that yawn open like small canyons.
When we returned to camp, the team tore into food, chatted, and relived the climb until the sun went down.
Around 7:00 am, we started down to the trailhead. Everyone was in good spirits and cheerful. Marmots were even out enjoying the morning sun. I got a chance to connect more with Henry, who will likely be one of my guides on Denali next year if everything works out.
When I return to the Seattle area for any length of time, I would love to give the North Ridge route a shot, but I figure I need a little more multi-pitch ice experience for that. Henry invited me up to Hyalite Canyon in Montana this coming winter for just that purpose.
Baker's Easton Glacier route was a pleasant variation from the more intense and harrowing experiences I've had this summer in the mountains. If you're looking to work your way up to something like Rainier, this is the perfect training ground.