A look back at 2022
My statistical year in review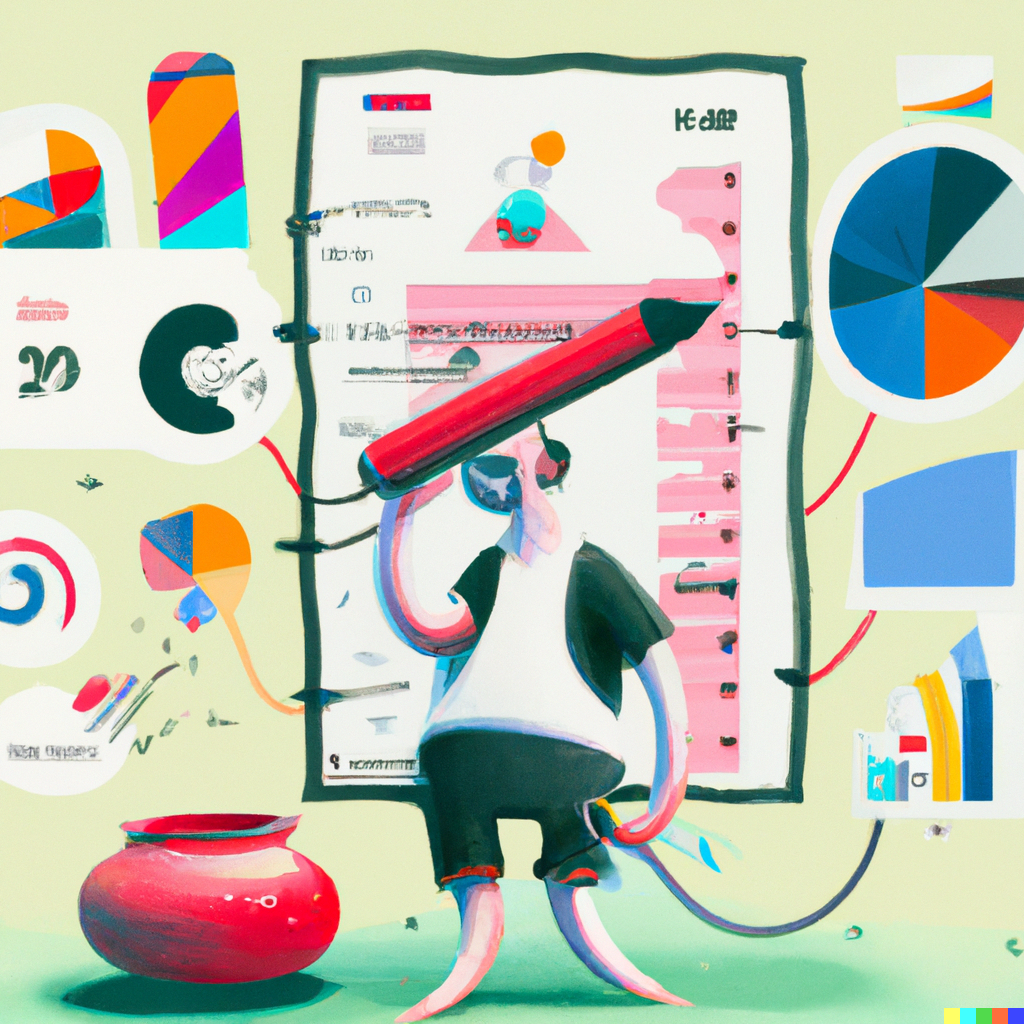 Happy 2023! I compulsively track many things in my life and I've put together yearly personal scorecards since 2018. Below are my 2022 totals (this is last year for comparison).
💪 Fitness
Overall, according to Strava, I was probably slightly less fit in 2022 than 2021. I did fewer pushups, ran more, and did no cycling. I still didn't feel like a slouch though!
Goals:
✅ 774/750 miles ran (vs. 750.8 miles in 2021)
✅ 18,500/18,000 pushups completed (vs. 20,400 pushups in 2021)
No cycling goal, no time on a bike. (20,194 kilojoules output on Peloton in 2021)
Other things I tracked:
112 hours 27 minutes spent running (vs. 108 hours 3 minutes in 2021)
43,868ft running vert (vs. 72,146ft in 2021)
168 total runs (vs. 153 in 2021)
0 miles cycled on Peloton (vs. 387.9 in 2021)
71 highest Strava fitness level (vs. 67 in 2021)--my average fitness was higher in 2021 according to the chart though. I'm having trouble downloading that data to actually compare.
134,160 calories burned between running and cycling (vs. 140,847 in 2021)
2 peaks over 10,000ft tall summited (vs. 0 in 2021)
🥕 Health
I slept worse in 2022 than I did in 2021. I meditated less. And, apparently, I was less happy on average than in 2021. I didn't track this part, but I feel like the highs were higher though.
Goals:
❌ 68.88%/75% sleep quality* (vs. 71.24 in 2021)
❌  7:57/8:00 average nightly sleep length (vs. 8:17 in 2021)
✅  2,085/2,000 minutes meditated (vs. 2720 in 2021)
Other things I tracked:
79.7 happiness index average* (vs. 84 in 2021)
🧠 Brain
I was massively more productive in 2022 in terms of creative output. I read slightly less.
Goals:
✅ 15/15 books read* (vs. 17 in 2021)
✅ 19/10 articles published, including newsletter issues* (vs. 5 in 2021)
✅ 5/5 podcasts created (vs. 0 in 2021)
✅ 48/5 videos published: 16 long-form, 32 short-form (vs. 5 in 2021)
❤️ Relationships
I grew the number of active friendships and acquaintances in my life.
No goals here
Things I tracked:
27 active friendships* (vs. 25 in 2021). This is my sum of the "Good friends" ring plus everything interior to that from the diagram in the article here)
26 inactive friendships* (same as 2021)  (generally corresponds to the "Friends" ring, but those who aren't "Good friends")
23 number of acquaintances (vs. 20 in 2021) --I'll be honest that my tracking wasn't perfect here. There are probably quite a few more in both this year and last. I'm just not great at noting them down.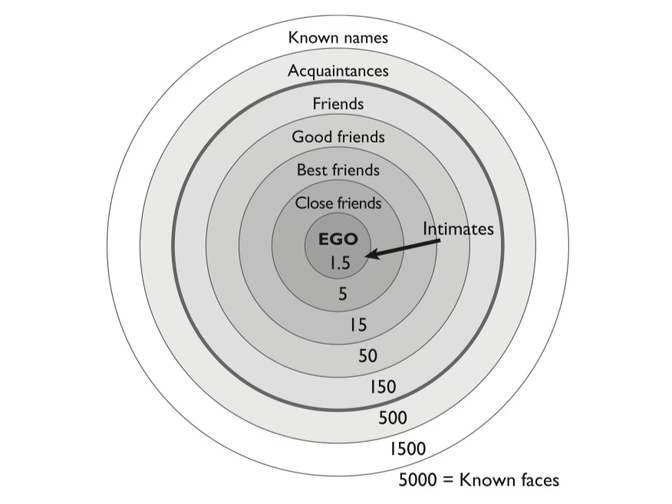 Details
Strava Fitness: From their site: "While fitness is a complicated concept, it can be simplified to an accumulation of training. The Fitness Score is calculated using Training Load and/or Relative Effort to measure your daily training, and an impulse-response model to quantify its effect over time. This will intuitively capture the development of fitness from training, as well as the loss of fitness during a break."
Sleep Quality: Source: AutoSleep: "The Quality ring shows hours of quality sleep achieved. This makes it easier to compare with other days. This looks at the overall sleep time, how much light sleep, how much deep sleep, how restless and the nocturnal dip in heart rate and determines how much quality sleep you had. The ring completion target is 85% of your required sleep hours."
Happiness index: Holistic spot-check of how good I feel psychologically and physically, based on my relationships, job satisfaction, financial well-being, goal completion, etc. on a scale of 1-100, with 1 being the worst and 100 being that life can't get any better.
Books: I've italicized books that I read in part but put down or come back to as reference. I've bolded books that I'd especially recommend.
Murderbot Diaries: Exit Strategy, Martha Wells
Murderbot Diaries: Rogue Protocol, Martha Wells
Murderbot Diaries: Artificial Condition, Martha Wells
Murderbot Diaries: All Systems Red, Martha Wells
The First 90 Days, Michael D. Watkins (50%)
Mistborn, Brandon Sanderson
Fairytale, Stephen King
No Shortcuts to the Top, Ed Viesturs
Training for the New Alpinism: A Manual for the Climber as Athlete, Steve House, Scott Johnston (Reference text)
Mountaineering: The Freedom of the Hills 9th Ed. (This is a textbook and intended for ongoing reference. Apparently required reading for many aspiring mountain guides.)
In the Shadow of Denali, Jonathan Waterman
Four Thousand Weeks: Time Management for Mortals, Oliver Burkeman
The Paris Apartment, Lucy Foley
The Guest List, Lucy Foley
Endurance, Alfred Lansing
Eiger Dreams, Jon Krakauer
Where Men Win Glory, Jon Krakauer
A Brief History of Time, Stephen Hawking (15%)
Into Thin Air, Jon Krakauer
Bunker: What it takes to survive the apocalypse, Bradley Garrett (48%)
Articles
Changes for 2023 planning
A few changes this year.
First, to account for my increasingly multi-sport cardio lifestyle, I'm not going to set a running goal. I'm going to set a "cardio mileage" goal instead. What counts?
Hiking/mountaineering
Cycling
Running
Cross-country skiing
Backcountry skiing
Second, I'm not going to set a meditation goal. I completed my "meditation minutes" goal early this year and I've been experimenting with not meditating ever since. I haven't felt that I've lost all that much. Not saying I won't meditate, just that I don't want to hold myself to a specific amount of it. I think much of my sanity can be maintained by just doing less stuff overall (lol, we'll see if that actually happens).
Third, I'm killing my "number of books read" goal. Since good stories can come from myriad places and formats, I decided to roll up all of my long-form media consumption objectives into a single goal. Why set a goal here? I want to incentivize myself to absorb good stories so that I can write good stories in turn. What counts?
Movies
Television series
Books
Video games (in particular: finite, single-player, story-driven ones, e.g. Elden Ring)
Goals for 2023
Maintain a sleep quality of 75%+, sleep time 8+ hours average for all of 2023
Do 1500+ miles of cardio exercise
Do 15,000 pushups
Summit 3+ glaciated peaks in preparation for Denali
Organize Denali trip and place deposit
Publish 5+ articles with paired podcasts
Publish 10+ longer-form videos
Publish 15+ short-form videos
Finish 50+ pieces of long-form media (log)
Maintain average weekly goal completion of 80% or higher